First EBASI ICTP Conference Photograph (1988)
Special Thanks to Anne Gatti and Lisa Iannitti of the ICTP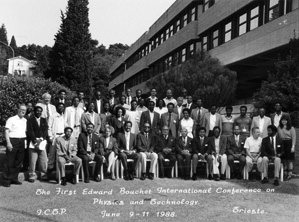 Click the image above for a close up view with names*.
* You may need Adobe Flash Player 7 or higher to view the larger image with names due to browser bugs or OS or 64 bit browser updates.Go to
https://helpx.adobe.com/flash-player.html
for Flash Player help in browser enablement.
Click here to download the latest Flash Player
(whch one may not need).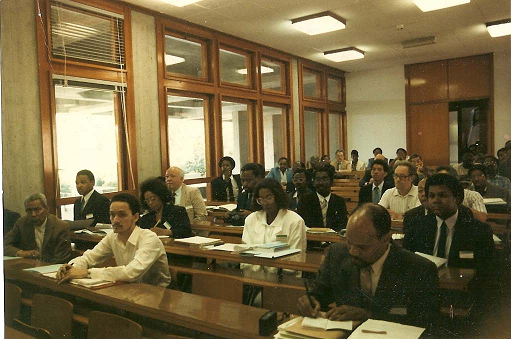 A Lecture at the 1988 First EBASI Conference. Photo courtesy of Prof. S. James Gates, Jr.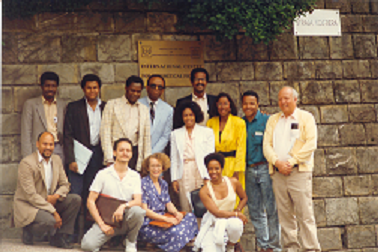 Some1988 First EBASI Conference Participants. Photo courtesy of Prof. Stephen C. McGuire