First EBASI ICTP Conference Photograph (1988)
Special Thanks to Anne Gatti and Lisa Iannitti of the ICTP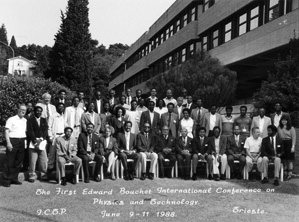 Click the image above for a close up view with names*.

* Microsoft EDGE:
First make sure Flash is enabled...click the three-dot icon and then Settings, then View advanced settings and make sure "USE Adobe Flash" is on.
On the top left-hand side of the address bar you will notice an "i" or "lock" icon
Click that icon
Click Allow Adobe Flash
Refresh the page using the Refresh button
CHROME:
Click the lock icon, left of URL address, then click Site Permissions, then click Allow Adobe Flash
FIREFOX: (more complicated due to the release of FireFox Quantum Version 57)
Go to https://support.mozilla.org/en-US/kb/why-do-i-have-click-activate-plugins

).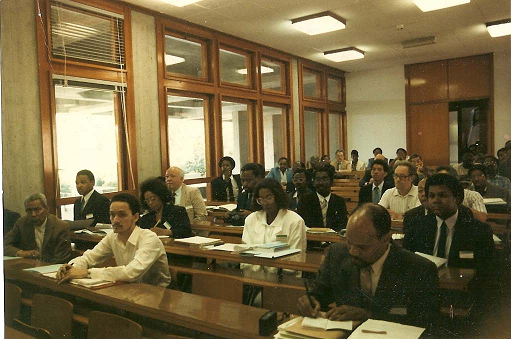 A Lecture at the 1988 First EBASI Conference. Photo courtesy of Prof. S. James Gates, Jr.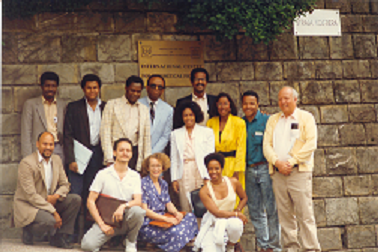 Some1988 First EBASI Conference Participants. Photo courtesy of Prof. Stephen C. McGuire